10 Eye Makeup Tips for Beautiful Eyes: Instantly Enhance Your Look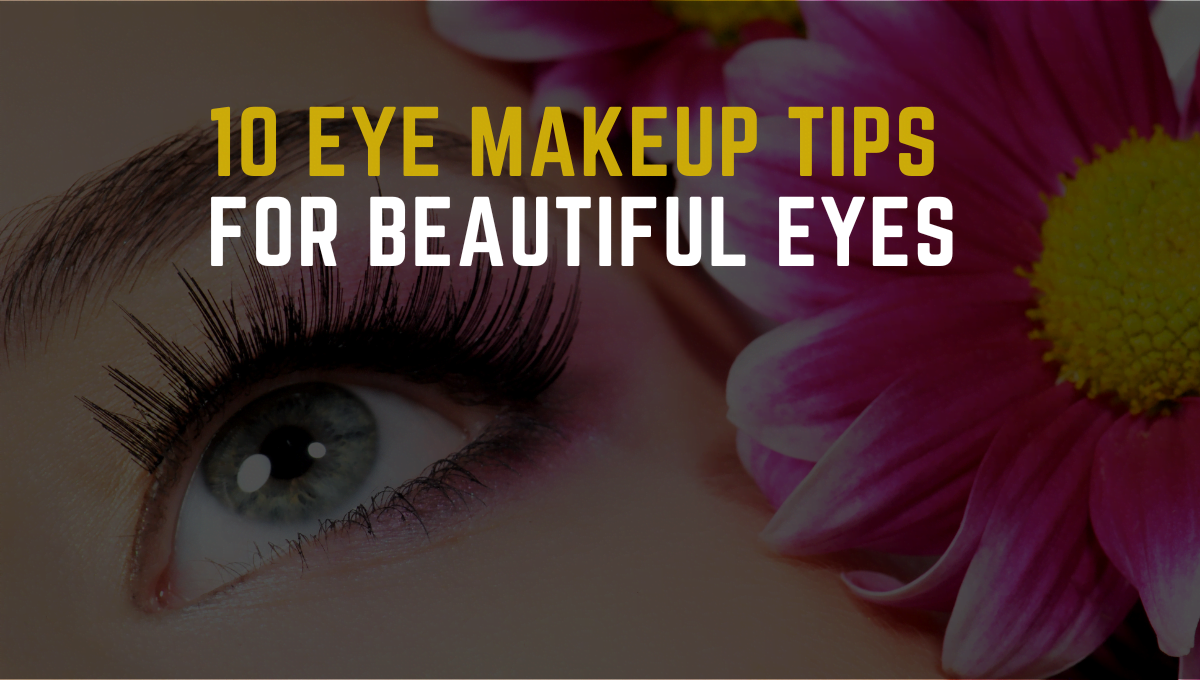 Discover Eye Makeup Tips to Enhance Your Beautiful Eyes!
Welcome to our comprehensive guide on eye makeup tips to enhance your beautiful eyes! Whether you're a makeup enthusiast or a beginner, this article is tailored to provide you with valuable insights and techniques to make your eyes stand out. In this guide, we will cover everything from prepping your eyes to choosing the right eyeshadow colors and creating stunning eye looks for different occasions. Let's dive in and discover the secrets of eye makeup!
Eye Makeup Tips: Enhancing Your Beautiful Eyes
These tips will help you achieve beautiful eyes effortlessly.
Before you begin applying eye makeup, it's essential to prepare your eyes properly. Follow these steps to ensure a flawless application:
Start with clean, moisturized eyelids.
Apply a primer to create a smooth canvas and improve the longevity of your eye makeup.
Set the primer with a translucent powder to prevent creasing.
Groom your eyebrows to frame your eyes beautifully.
Use an eye cream to nourish and hydrate the delicate skin around your eyes.
Choosing the Right Eyeshadow Colors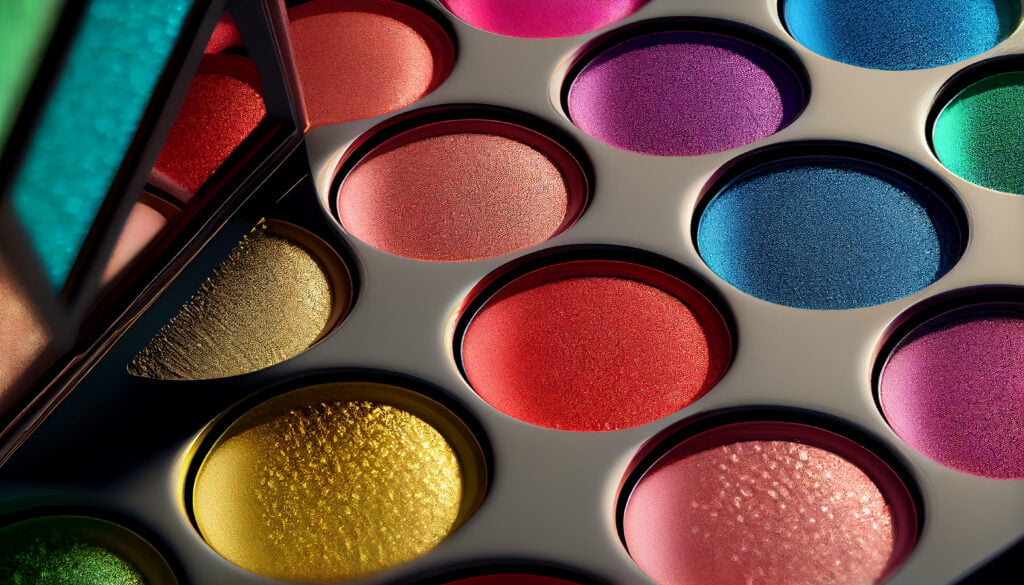 The choice of eyeshadow colors can greatly impact your overall eye makeup look. Consider the following tips when selecting eyeshadows:
Warm Neutrals for Every Eye Color: Warm neutrals like bronze and copper complement all eye colors and create a natural, versatile look.
Vibrant Hues for a Pop of Color: Experiment with vibrant hues like emerald green or sapphire blue to add a bold and playful touch to your eye makeup.
Complementary Colors for Contrast: Use complementary colors on the color wheel to create contrast and make your eyes stand out. For example, purple eyeshadow can enhance green eyes.
Accentuating Your Eye Shape
Each eye shape has its own unique beauty, and with the right techniques, you can accentuate its features. Here are some tips for different eye shapes:
Almond Eyes: Almond eyes are naturally symmetrical and versatile. Emphasize their shape with a winged eyeliner and enhance the crease with deeper eyeshadow shades.
Round Eyes: To elongate round eyes, apply a darker eyeshadow shade on the outer corner and blend it towards the crease. Add length with a winged eyeliner flick.
Hooded Eyes: Hooded eyes have a fold of skin that covers the crease. Use matte eyeshadows and apply them slightly above the natural crease to create the illusion of more lid space.
Monolid Eyes: Monolid eyes have a flat lid without a defined crease. Create depth by using eyeshadows with different finishes (matte and shimmery) and accentuate the lash line with eyeliner.
Creating the Perfect Winged Eyeliner
The winged eyeliner is a classic technique that adds elegance and drama to your eye makeup. Follow these steps to achieve the perfect winged eyeliner:
Start by drawing a thin line along your upper lash line using a black eyeliner pencil or liquid eyeliner.
Create the wing by extending the line slightly upwards from the outer corner of your eye.
Connect the wing to the initial line and fill in any gaps.
Adjust the thickness of the line according to your preference.
Clean up any mistakes with a cotton swab dipped in makeup remover.
Making Your Lashes Stand Out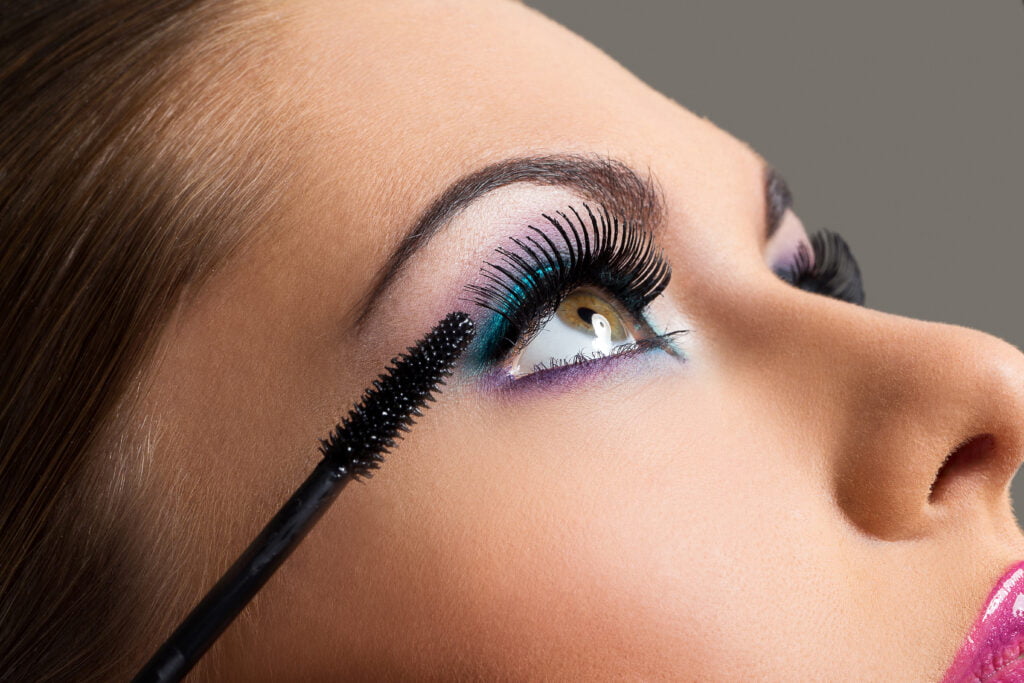 Long and voluminous lashes can instantly enhance the allure of your eyes. Try these tips to make your lashes stand out:
Curl your lashes with an eyelash curler before applying mascara.
Apply a lengthening mascara from the roots to the tips of your lashes, wiggling the wand to separate them.
For added volume, use a volumizing mascara or apply a few individual false lashes.
Comb through your lashes with a clean mascara wand to remove any clumps.
Brightening Your Eyes with Concealer
Concealer is a valuable tool to brighten your eyes and hide any dark circles or imperfections. Follow these steps to use concealer effectively:
Choose a concealer that matches your skin tone or is one shade lighter.
Apply a small amount of concealer under your eyes and blend it gently with your ring finger or a damp beauty sponge.
Set the concealer with a translucent powder to prevent creasing.
If needed, apply a color corrector before concealer to neutralize any darkness.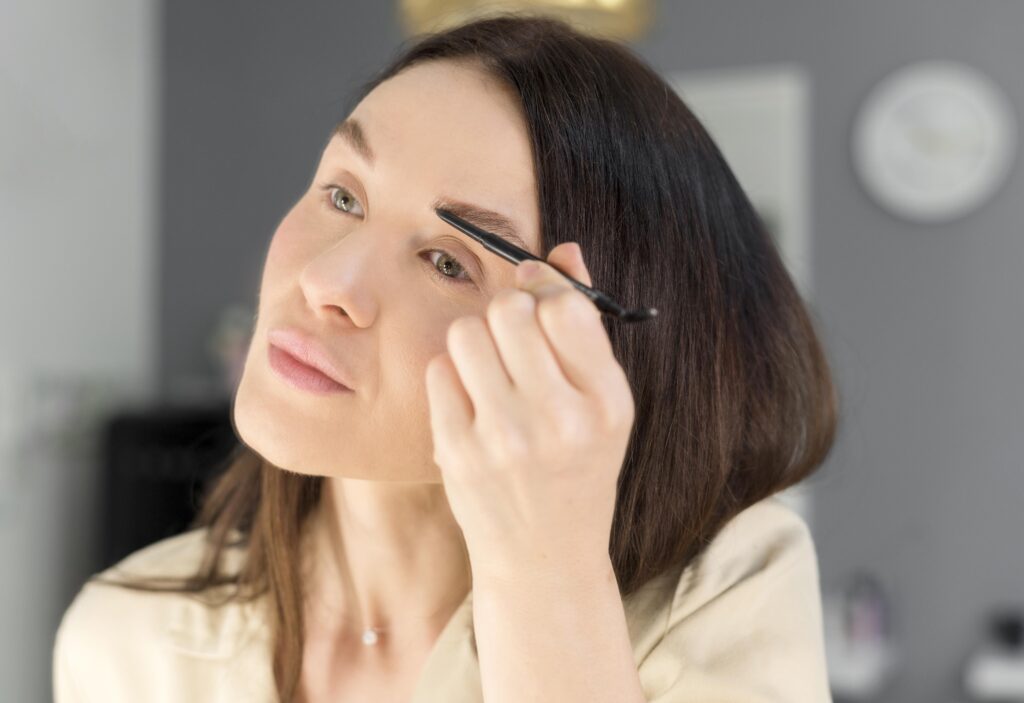 Well-defined eyebrows frame your eyes and complete your overall eye makeup look. Consider these tips for eyebrow definition:
Determine your eyebrow shape by aligning a brow pencil vertically along the side of your nose.
Use an eyebrow pencil or powder to fill in any sparse areas with light, feathery strokes.
Set your eyebrows in place with a clear or tinted eyebrow gel.
Remember to choose an eyebrow shade that matches your hair color for a natural look.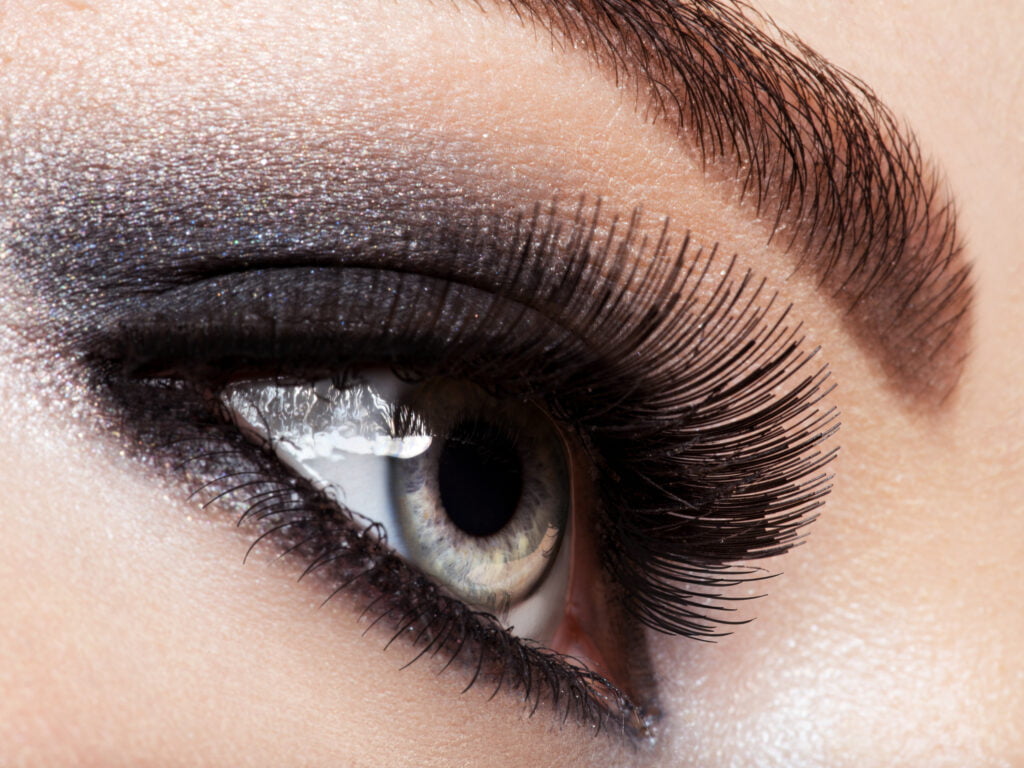 Smokey eyes are a timeless and sultry eye makeup look. Follow these steps to achieve the perfect smokey eyes:
Apply a dark eyeshadow shade to the outer corner of your eyelid and blend it towards the center.
Add depth by applying a slightly lighter shade on the crease and blending it seamlessly.
Use a smudge brush to apply the same dark eyeshadow along your lower lash line.
Finish the look with several coats of mascara for a dramatic effect.
Enhancing Eye Makeup for Different Eye Colors
To make your eye color pop, consider the following tips:
Blue Eyes: Copper, bronze, and warm browns complement blue eyes. Pair them with a navy eyeliner for a striking contrast.
Green Eyes: Purple, plum, and mauve shades make green eyes stand out. Accentuate with a deep green eyeliner for added intensity.
Brown Eyes: Brown eyes are versatile and can pull off various eyeshadow colors. Experiment with warm neutrals, vibrant greens, and deep blues.
Hazel Eyes: To enhance the green and gold flecks in hazel eyes, use warm browns, moss greens,
Daytime vs. Evening Eye Makeup
When it comes to eye makeup, the occasion plays a significant role in determining the appropriate look. Daytime and evening events call for different styles to suit the lighting and overall ambiance. Let's explore the key differences between daytime and evening eye makeup to ensure you look your best no matter the time of day.
Daytime Eye Makeup
During the daytime, it's best to keep your eye makeup light and natural. Here are some tips to achieve a fresh and effortless daytime look:
Neutral Eyeshadow: Opt for neutral eyeshadow shades such as soft browns, taupes, or light pinks. These colors enhance your eyes without overpowering your overall look.
Subtle Eyeliner: Use a brown or gray eyeliner instead of black for a softer effect. Apply a thin line close to your upper lash line to define your eyes subtly.
Natural Mascara: Stick to a natural-looking mascara that adds length and definition without excessive volume. Brown mascara can be a great alternative to black for a more natural appearance.
Groomed Brows: Keep your brows well-groomed and fill them in using a brow pencil or powder that matches your natural hair color. Aim for a defined yet natural look.
Minimal Shimmer: If you prefer a touch of shimmer, choose a champagne or light gold shade and apply it sparingly to the inner corners of your eyes to brighten them up.
Remember, the goal for daytime eye makeup is to enhance your natural features while maintaining a fresh and subtle appearance.
Evening Eye Makeup
Evening events provide an opportunity to play with bolder and more dramatic eye makeup. Follow these tips to create an eye-catching evening look:
Intense Eyeshadow: Experiment with darker and more vibrant eyeshadow shades like deep purples, metallic golds, or smoky grays. Apply the color to your lids and blend it skillfully for a seamless effect.
Defined Eyeliner: Opt for a black or dark brown eyeliner for a more dramatic effect. Create a thicker line along your upper lash line and extend it slightly for a winged or cat-eye look.
Luscious Lashes: Amp up your mascara game by using a volumizing mascara. Apply multiple coats to achieve fuller and more glamorous lashes. Consider using false lashes for added drama.
Contoured Crease: Use a matte eyeshadow shade slightly darker than your base color to define and contour your crease. Blend it well for a professional and polished look.
Smokey Eye: If you want to go for a classic evening look, try a smokey eye. Use a combination of dark and medium shades to create depth and blend them seamlessly. Finish with eyeliner and mascara for a sultry effect.
Evening eye makeup allows for more experimentation and intensity, so don't be afraid to play with colors and techniques to create a stunning look that stands out.
Remember, whether it's daytime or evening, the key is to feel confident and comfortable in your makeup. Adapt these guidelines to suit your personal style and preferences, and don't be afraid to express your creativity with different eye makeup looks.
(FAQs)
Is eye makeup suitable for sensitive eyes?
Yes, there are many eye makeup products available specifically for sensitive eyes. Look for products that are labeled as hypoallergenic or ophthalmologist-tested.
How can I prevent eyeshadow from creasing?
Using an eyeshadow primer or concealer as a base can help prevent eyeshadow from creasing. Set the base with a translucent powder before applying eyeshadow.
What is the best way to remove eye makeup?
Use a gentle eye makeup remover or micellar water to remove eye makeup. Avoid rubbing your eyes vigorously, as it can cause irritation.
Can I wear eyeshadow without eyeliner?
Absolutely! Eyeshadow alone can create a beautiful eye makeup look. Experiment with different eyeshadow techniques to enhance your eyes without eyeliner.
How often should I replace my mascara?
It is recommended to replace your mascara every three to four months to prevent bacteria buildup and maintain its effectiveness.
How long does eyeshadow last?
The longevity of eyeshadow can be influenced by factors such as application method, skin type, and weather conditions. For individuals with oily skin or residing in hot climates, eyeshadow may tend to crease and fade more quickly. To enhance its staying power, using an eyeshadow primer is recommended. Primers create a smooth base, preventing creasing and assisting in prolonging the makeup's longevity.
How can I make my eyes beautiful with makeup?
Begin by applying a light-colored eyeshadow on your eyelids and brow bone to brighten and lift the eyes.
Use a medium-colored eyeshadow in the crease of your eye to add dimension and depth, making the eyes look more defined.
Apply a dark eyeshadow or eyeliner along your lash line to accentuate the eyes and make them stand out.
For an extra touch of brightness, add a shimmery colored eyeshadow to the inner corners of your eyes. This will attract light and create a radiant, eye-opening effect.
How To Make Your Eyes Look Prettier Without Makeup?
Get enough sleep to reduce puffiness and dark circles.
Maintain a proper skincare routine for healthy and radiant skin.
Eat a balanced diet rich in vitamins and antioxidants for eye health.
Use good lighting and take breaks from screens to reduce eye strain.
Practice eye relaxation exercises to relieve tension and improve circulation.
💡 Quick Tips
Stay hydrated to minimize dryness and tiredness in your eyes.
Groom your eyebrows to frame your eyes beautifully.
Curl your lashes for a more open and awake look.
Apply a hydrating eye cream to moisturize the under-eye area.
Avoid rubbing your eyes to prevent irritation and puffiness.
Embrace confidence and smile to brighten your entire face and eyes.