Are you tired of struggling with liquid foundations that feel heavy and cakey on your skin? If so, it's time to explore the wonderful world of powder foundations! These lightweight, versatile products are a game-changer for achieving a flawless complexion. In this article, we'll walk you through the ten must-try best powder foundation that will revolutionize your makeup routine. Get ready to embrace a radiant, airbrushed finish without the fuss!
What is Powder Foundation?
Powder foundation is a makeup product that comes in a finely milled powder form. It is designed to provide coverage and create a smooth, even skin tone. Unlike liquid foundations, powder foundations are generally more lightweight and offer a breathable feel on the skin. They come in various forms, such as pressed powders, loose powders, and mineral powders, catering to different skin types and preferences.
Why Choose the Best Powder Foundation?
Are you wondering why you should switch to powder foundation? Well, let us tell you some of the fantastic benefits it offers: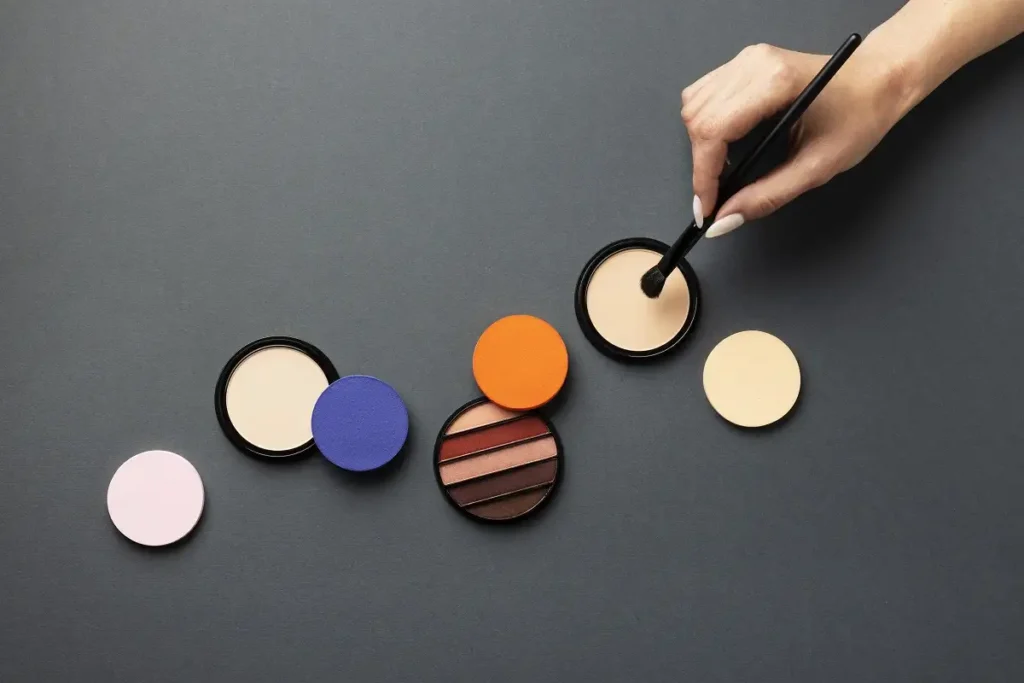 Lightweight: Powder foundations are feather-light, making them ideal for everyday wear and hot, humid climates.
Natural Finish: They provide a natural, airbrushed finish that blurs imperfections without looking cakey.
Suitable for All Skin Types: Whether you have oily, dry, or sensitive skin, there's a powder foundation for you.
Buildable Coverage: You can customize the coverage level by layering the product without heaviness.
Quick Application: Applying powder foundation takes only a few minutes, perfect for busy mornings.
Tips for Choosing the Right Shade
Finding the perfect shade can be overwhelming, but fear not! Follow these tips to discover your ideal match:
Undertone: Determine your skin's undertone (cool, warm, or neutral) to narrow down your options.
Swatch Test: Always swatch the product on your jawline to see how it blends with your natural skin color.
Natural Light: Assess the shade in natural light to ensure it complements your face and neck seamlessly.
Seasonal Changes: Consider having different shades for summer and winter, as your skin tone may vary.
How to Apply Powder Foundation
Now that you have your perfect powder foundation, let's learn how to apply it like a pro:
Prep Your Skin: Start with a clean, moisturized face to ensure a smooth canvas.
Use Primer: If you prefer, apply a primer to enhance the longevity of your foundation.
Pick the Right Tool: A kabuki brush or a makeup sponge works wonders for powder foundation application.
Swirl and Tap: Swirl your brush in the powder, tap off the excess, and begin buffing it onto your skin.
Build Coverage: Apply additional layers to areas that need more coverage, such as blemishes or redness.
Set with Setting Spray: For a longer-lasting finish, set your foundation with a setting spray.
Best Powder Foundation: Our Top 10 Picks
Discover the Maybelline Fit Me Matte + Poreless Liquid Foundation – America's #1 Foundation*. Achieve a flawless, matte finish with ease. Simply apply and blend for a natural look. Say goodbye to visible pores and hello to a confident, long-lasting glow. Elevate your makeup routine with the best powder foundation in liquid form.
Discover True Match Powder by L'Oreal Paris! Precisely match your skin tone and texture. Micro-fine powder for versatile coverage, from shine control to a natural finish or fuller coverage. Enhance your natural beauty with a hint of pearl pigments. Never chalky or cakey. Mirror inside. Perfect alone or over True Match Makeup. Flaunt a flawless look all day!
Discover Rimmel London Stay Matte Pressed Powder, the best powder foundation for a flawless and matte finish that lasts up to 5 hours. Lightweight and formulated with natural minerals, it minimizes pores and hides imperfections, giving you shine-free, radiant skin all day. Shine with confidence and embrace your best look with Rimmel Stay Matte Pressed Powder.
Discover NYX PROFESSIONAL MAKEUP Stay Matte But Not Flat Powder Foundation – the best powder foundation for a flawless, matte finish. Effortlessly achieve a naturally flawless look with this versatile foundation. Shine with confidence all day long!
Experience BareMinerals ORIGINAL Loose Mineral Foundation Broad Spectrum SPF 15. Lightweight, talc-free, and vegan. Achieve sheer-to-full coverage with a naturally luminous finish. Minimize pores and imperfections. Clean beauty that nourishes your skin. Shine with confidence all day!
Get ready to celebrate flawless skin with IT Cosmetics Celebration Foundation Illumination! This full-coverage, anti-aging powder foundation offers 7 benefits in 1, blurring away pores, wrinkles, and imperfections while providing a luminous finish. Infused with anti-aging ingredients, this skincare-infused makeup improves your skin's appearance, giving you a silky smooth feel without creasing or settling into lines. Developed with insights from plastic surgeons and dermatologists, this formula ensures visible results and a flawless airbrushed finish. Embrace the power of IT Cosmetics for a radiant and youthful complexion.
Discover the best powder foundation for a natural-looking, flawless finish with Neutrogena Mineral Sheers Lightweight Loose Powder Makeup Foundation. Enriched with Vitamins A, C, & E and naturally derived minerals, this sheer to medium coverage foundation enhances skin clarity, tone, and texture while reducing redness and concealing imperfections. Lightweight and breathable, it's safe for sensitive skin. Achieve a radiant complexion with ease. Choose from a variety of natural-looking shades and embrace the beauty of Neutrogena Mineral Sheers for a picture-perfect, glowing appearance.
Revitalize your skin with Covergirl + Olay Simply Ageless 3-in-1 Foundation. This anti-aging foundation works wonders by reducing the appearance of wrinkles, giving you a youthful glow. Experience an even skin tone with blurred imperfections, all while benefiting from the hydrating properties of hyaluronic complex and vitamin C. Keep your skin healthy and radiant with firming hydration. For maximum results, pair it with Covergirl Simply Ageless Anti-Aging Foundation Primer. Embrace the beauty of youthful-looking skin with this powerful 3-in-1 foundation.
Introducing the e.l.f. Cosmetics Flawless Finish Foundation, your go-to solution for a picture-perfect complexion! This vegan and cruelty-free formula are thoughtfully crafted to cater to your ethical choices while delivering flawless coverage. Its lightweight texture effortlessly blends to create a natural, radiant finish that lasts all day. With a range of shades to match every skin tone, this foundation is a must-have addition to your makeup collection. Achieve a flawless look while staying true to your values with e.l.f. Cosmetics Flawless Finish Foundation. Embrace beauty with a conscience today!
Discover the beauty of customizable coverage with Milani Even-Touch Powder Foundation! This remarkable product allows you to tailor your desired level of coverage, from sheer to full, all in one convenient compact. The lightweight formula effortlessly glides onto your skin, evening out your complexion and leaving a natural, flawless finish. Perfect for all skin types, this is a makeup essential. Achieve a radiant, airbrushed look that lasts all day. Elevate your beauty routine with Milani Even-Touch Powder Foundation and embrace the power of versatility.
How to Properly Store Foundation
To ensure your foundation lasts and performs its best, follow these storage tips:
Keep It Dry: Avoid storing powder foundation in a humid environment as moisture can ruin its texture.
Tighten the Lid: Always secure the lid tightly to prevent air from entering and causing the powder to clump.
Avoid Direct Sunlight: Store your foundation away from direct sunlight to maintain its color and quality.
Clean Tools: If you're using brushes or sponges, keep them clean to prevent bacteria from contaminating your foundation.
Common Mistakes to Avoid
To get the most out of your foundation, steer clear of these common pitfalls:
Over-Powdering: Applying too much product can lead to a heavy, cakey appearance.
Wrong Shade: Choosing the wrong shade can result in an unnatural look, so always swatch before purchasing.
Skipping Primer: Using a primer creates a smooth canvas and helps the foundation last longer.
Using the Wrong Tool: Ensure you're using the right brush or sponge for seamless application.
Pros and Cons of Powder Foundation
Like any product, powder foundation has its pros and cons. Let's take a look:
Setting Powder vs. Powder Foundation
You might wonder about the difference between setting powder and powder foundation. Let's clear the air:
Setting Powder: This translucent powder is used to set liquid or cream products, preventing them from smudging or creasing. It doesn't provide coverage but helps extend makeup wear.
Powder Foundation: As discussed throughout the article, this powder is used as a foundation itself, offering coverage and a flawless finish.
Conclusion
In conclusion, powder foundations are a fabulous addition to your makeup routine, offering a lightweight, natural look with customizable coverage. The ten best powder foundations mentioned in this article cater to various needs, skin types, and ethical preferences, ensuring there's a perfect match for everyone.
So, say goodbye to heavy, cakey foundations and embrace the magic of powder foundations for flawless skin!
FAQs
Remember, finding the best powder foundation is a personal journey, so experiment with different brands and formulations to discover your holy grail product. Enjoy the process, and flaunt that flawless skin confidently!
Read Next: